01189 452 900
/
01189 455 555
6 Chapel Hill, Reading, West Berkshire, RG31 5DG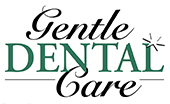 An Award Winning Private and Denplan Excel Dental Practice
We are open normal hours and running as normal.
We have precautions in place in line with the latest government guidelines. Please contact us before making an appointment.
Emergency Care For Denplan Patients
Please remember that all Denplan patients have emregency dental cover included within your care plans.
Please call us on 0118 9452900 and listen to the voicemail for further instructions.
We will endevour to see all all private and Denplan patients with the out of hours service available.
Failing this, please contact Denplan directly, but we will be seeing patients as normal unless any closures are announced.
Click here for information on Managing Toothache At Home

Our Dental TreatmentsView All
Cosmetic Dentistry

An attractive smile and fresh breath are important to everyone. We utilise the latest techniques in cosmetic dentistry. Find Out More »
Facial Aesthetics

Fine line & wrinkle reduction, Restoration of facial volume, Dermal fillers & Lip enhancement treatments. Find Out More »
Crowns & Bridges

Crowns are used to restore a tooth to its original shape, to strengthen a tooth where a filling would be inadequate. Find Out More »