Denplan Insurance

Denplan is a continuing economical care programme for those patients whose mouths have been restored and want the best of preventative care for the future, with dental accident insurance and emergency care away from home.
Gentle Dental Care offers this option – affordable routine quality dental care at a fixed monthly rate.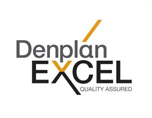 We are an accredited Denplan Excel practice. Denplan Excel is an advanced Accreditation Programme for dentists to help support Clinical Governance and professional regulation. It helps demonstrate that we value high standards and that our practice follows effective processes for complying with these regulations.